POIbase Mobile
Shopping cart
There are no items in your shopping cart.
Product description:
POIbase Mobile installs on your navigation system and adds many new features. The POIbase options extend far beyond just the installation of POIs.
---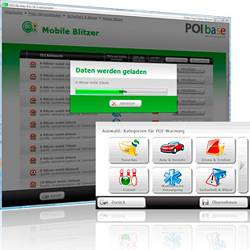 Easy management of POIs directly on the device
Search the database for POIs within a certain radius
Set POIs as your destination
Add your own POIs while on the move
Automatically upload changes
---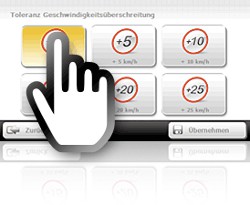 Operation optimised for mobile navigation systems (finger-operated!)
Fast and foolproof operation and configuration
Can be activated at any time with the press of a button
Show details of POIs (e.g. pictures)
---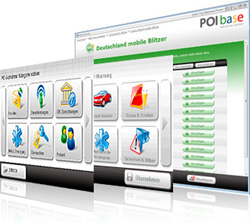 Categories and subcategories for quick access to POIs
Build a favourites list for even quicker access to your most visited locations
Call up device functions (file explorer / device desktop)
Runs in the background following installation
---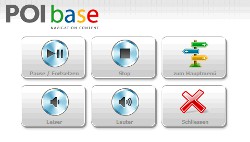 Access to over 500 audio books


Play installed audio books on the go


Access to many installable apps


Install and launch games using POIbase


Manage and view films installed via POIbase
---
Fully automatic configuration
Voice announcement of the distance to and type of speed camera
Tolerance setting for speed warnings
Warnings based on direction
Panic Button removes speed camera data with the press of a button
Many more options
*Speed Camera package required
Languages

Memory usage

3.20 MB

Device Compatibility

The product is compatible with the following devices:

Becker

Traffic Assist, Ready, Active, Transit, Professional, Revo

Becker Traffic Assist (Navigon)

7926-7928, 7977, Z101, Z200, Z250

Falk

Navigator (Compatible down to version: 7), E-, F-, N-, P-, R-, S-, V-, FLEX-,...

Navigon

MobileNavigator 7.xx

Navigon

MobileNavigator PDA

Navigon

MobileNavigator 8.xx

Pearl NavGear

NavGear SLX, NavGear RSX, NavGear RS, NavGear GT, NavGear MX, NavGear VX,...