Combine the quality of POIbase POI's with Google Maps navigation!
Google Maps offers a multitude of POI's and so does POIbase. If you have purchased high quality POI collections from POIbase, such as the Camping.info set or the Castle Guide, or if you are just generally impressed by the quality of POIbase POI's, you can now use them with the Google Maps navigation app.
Your personal POI selection can be imported to Google Maps and used via the navigation app on your smartphone.
Below is a summary of the required steps:
First Launch POIbase for PC or the web version available here: POIbase Web-Version
After logging in (important if you have already paid for POI services) or registering as a new user, you will need to select "KML (generic)" as your sat nav system
Under "Load POI's and speedcams" you can select speed cameras or any other premium POI's you have subscribed to, as well as any free POI's. We recommend selecting the groupings for speed cameras to reduce the number of files.
Use the button "add" to activate POI categories for download.
It is a good idea to use the Country filter at this point to keep the POI's at a manageable level. You will find it above the individual POI categories. Click on Edit country filter to select the countries you want to download the POI's for, and then activate the Export only POIs from selected countries slider (to green).
Use the yellow "Download xx POIs " button at the bottom right to download your POI's
*.kml and *bmp files will now be created on your computer, or if you are using the web version, a download link to a .zip will be sent to you by email, which you will need to unzip to your computer.
Now go to Google Maps. If you don't have a Google account, you will need to set one up at this point.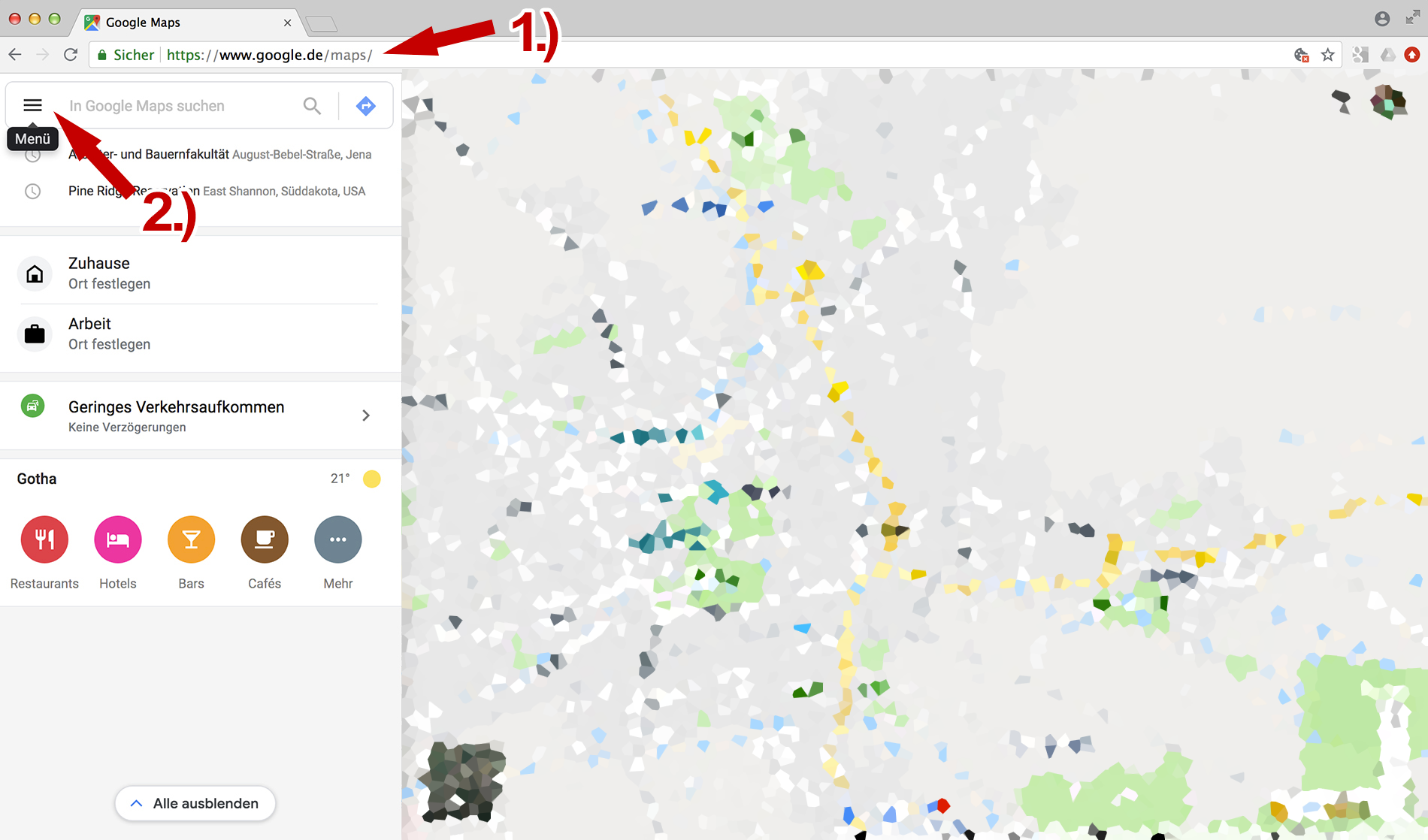 Click on the hamburger menu at the top left and select "Your places".
Then select "Maps", "Create Map" and rename the unnamed map.
Now rename the Untitled Layer, for instance to Imported POI's.
Click on "Import", select the POIbase *.kml files and upload them. Select all the files at once when you copy them. *Google will ignore the *bmp files.
Various symbols can now be allocated to imported POI's by clicking on "Individual styles".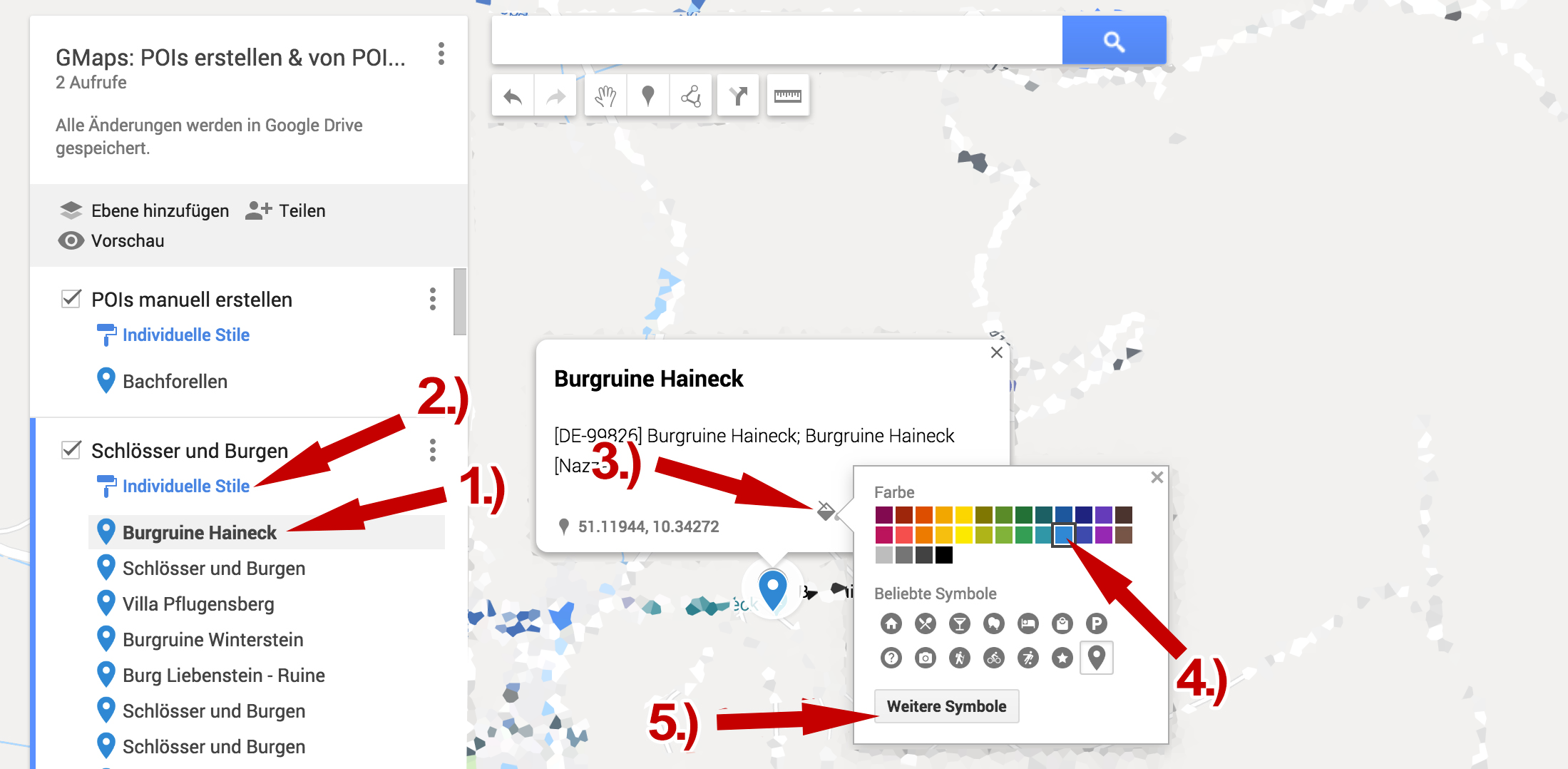 The POI's are now available for use with your personal Google account. You can only publish the content with permission from the owner, which requires getting in touch. POIbase POI's are partly owned by POIbase and partly by third parties.
To use the POI's on the Google Maps navigation app. Launch it on your smart phone.
Click the hamburger menu again, select "Your places" and select "Maps" (swipe the tabs to the left).
Here you will find the imported POIbase POI's.