POIbase PRO+ Funktion
Welcome to the POIbase shop! Here you can buy useful and fascinating Premium POI products from different categories. You can benefit from a discount when buying more than one product!
Shopping cart
There are no items in your shopping cart.
Product description:
Die PRO+ Funktion beinhaltet folgende Erweiterungen:
> Blitzer-Abdeckung europaweit (online + offline)
> Offline-Karten weltweit von HERE inkl. Kartenupdates
> Offline-Tempolimits, Offline-Tempolimit-Warnungen
> Offline-POIs
> Offline-Suche
Durch Offline-Verfügbarkeit des Kartenmaterials und der POIs kein mobiles Nachladen der Kartendaten mehr erforderlich. Das spart erheblichen Daten-Traffic und bedeutet eine deutlich bessere Performance ohne Wartezeiten beim Laden der Karte, der POIs oder der Blitzer.
Außerdem inklusive:
> Hintergrundüberwachung
> Overlay-Widgets (Hoch- & Querformat, variabel einstellbar)
> Bluetooth zur Ausgabe über Autoradio
> Startagent zum automatischen Start bei Fahrterkennung
> über 1.000.000 POIs in über 1.000 Kategorien
Möchte man nur die hier als letztes erwähnten Zusatzfunktionen und nicht die oben erwähnten Offline-Funktionen nutzen, dann können diese in der kostenfreien POIbase Android-App als PRO Version per In-App-Kauf freigeschaltet werden.
Installation und Freischaltung
Wenn die PRO+ Funktion hier über den POIbase Shop bestellt wurde, muss zunächst die kostenfreie Version
Blitzer POIbase Radarwarner
über GooglePlay auf dem Android Smartphone installiert werden.
Nach Start der kostenfreien POIbase Android App bitte zum Freischalten der PRO+ Funktion den Button
Optionen
unten in der grauen Leiste anklicken (siehe Screenshot unten).
Nun bitte auf
Login Daten
klicken und den POIbase Login eingeben. Es handelt sich um die E-Mail-Adresse und das Passwort, welche hier für den Kauf der PRO+ Funktion verwendet wurden. Nach dem Login erfolgt die Freischaltung automatisch.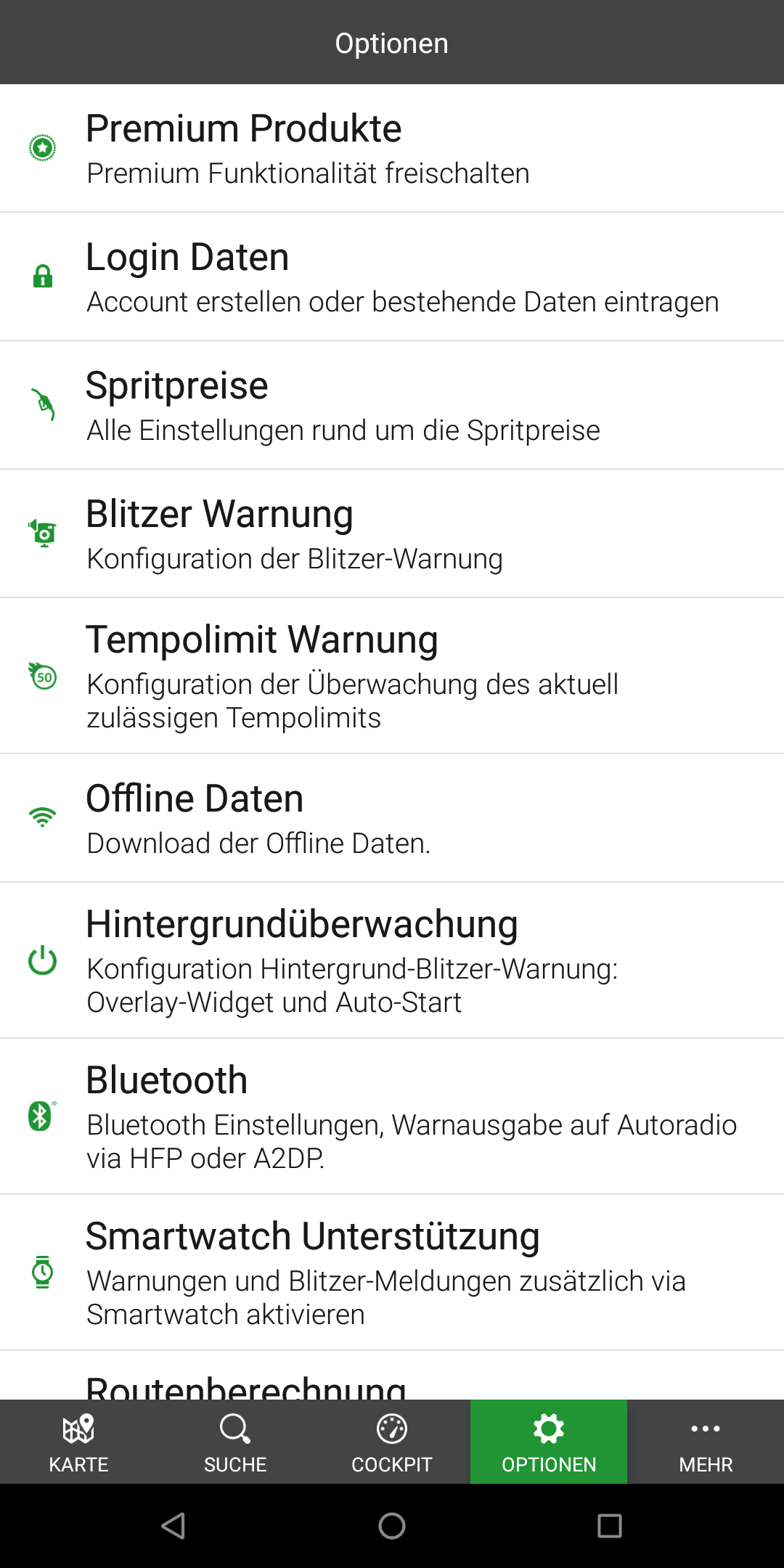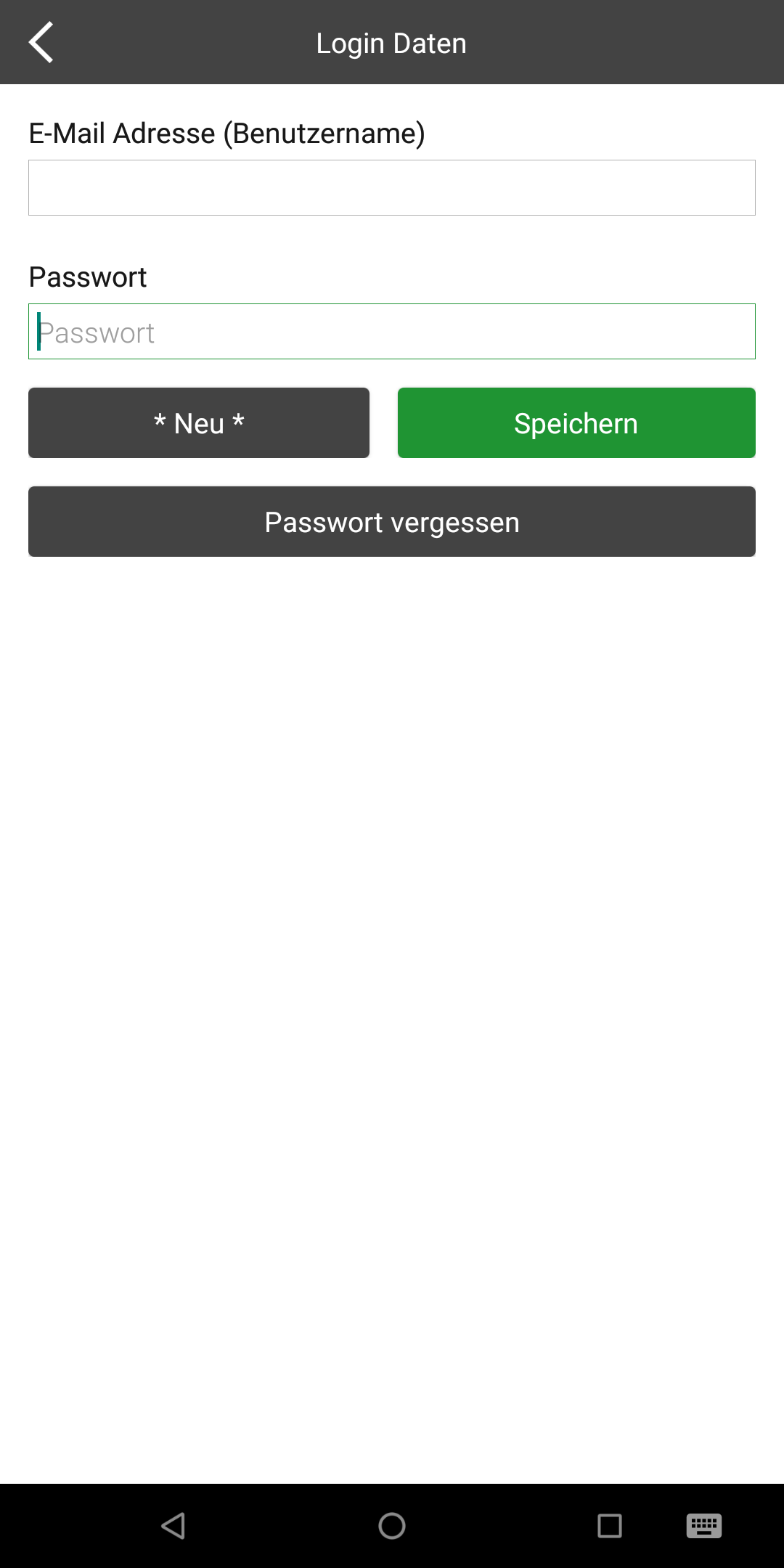 3-Jahres-Lizenz
Die PRO+ Funktion ist nun freigeschaltet und kann 3 Jahre lang genutzt werden. Nach 3 Jahren endet die Nutzungslizenz, ohne sich automatisch zu verlängern (kein Abo!).
Kurz vor Ablauf der Nutzungsdauer informieren wir per Mail und bieten attraktive Optionen zur Verlängerung!
Product life

You can use the product for 36 months, as well as download product updates at no extra cost.

No. of POIs

195142

Country coverage

Device Compatibility

The product is compatible with the following devices:

POIbase (Android)

POIbase (Android)